Behavioral scans to engage and select the right candidates
Remotely measure candidates' behavioral qualities to add to your culture
It's time to add objective behavioral insights to your pre-selection hiring process. Our easy to use remote solution will help you focus only on the right candidates. Through engaging video scans, showcasing your company values and culture, you can benchmark candidates to your team and organizational culture, helping you select the right candidates that add to your organizational culture, for diverse and high-performing teams.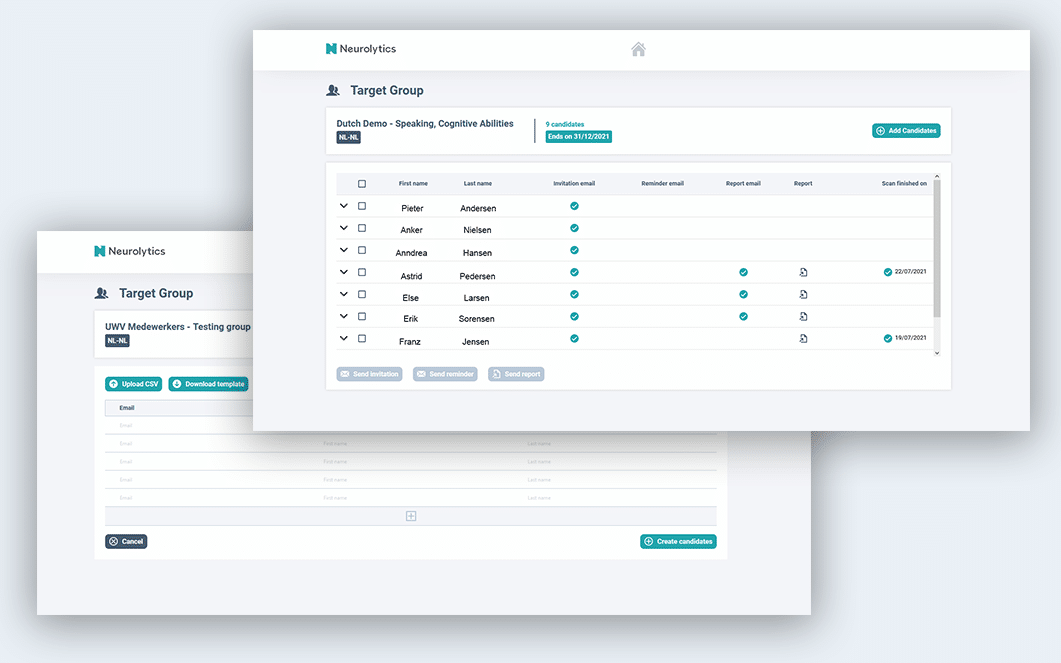 Easy to use dashboard lets you:
•Invite and keep track of your candidates participation
•Review and email reports
•Send out reminders
•And more!
Create memorable candidate experiences
It's a two-way street. We want to help people and offer every candidate a learning experience, providing insights for personal development.
92% of candidates love the experience!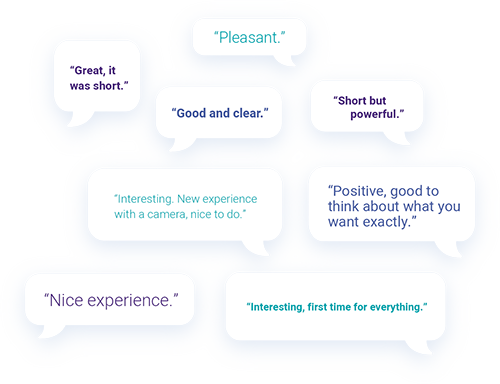 Do you want to experience a scan yourself?